THE STORE/MUSEUM
MWFS – 10 a.m. – 1 p.m.
TThFS – 7 p.m. – 9:30 p.m.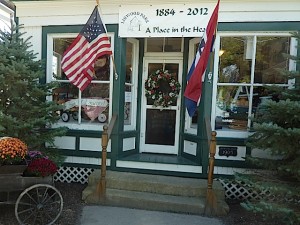 The old Grocery "Store" has become the Linwood Park Museum and Craft Store operated and maintained by the Linwood Park Cottage Owners.
Local artisans and craftsmen display and sell their products — 20% goes to the Association, a not-for-profit organization that supports the Linwood Council of Christian Life and the Linwood Family.